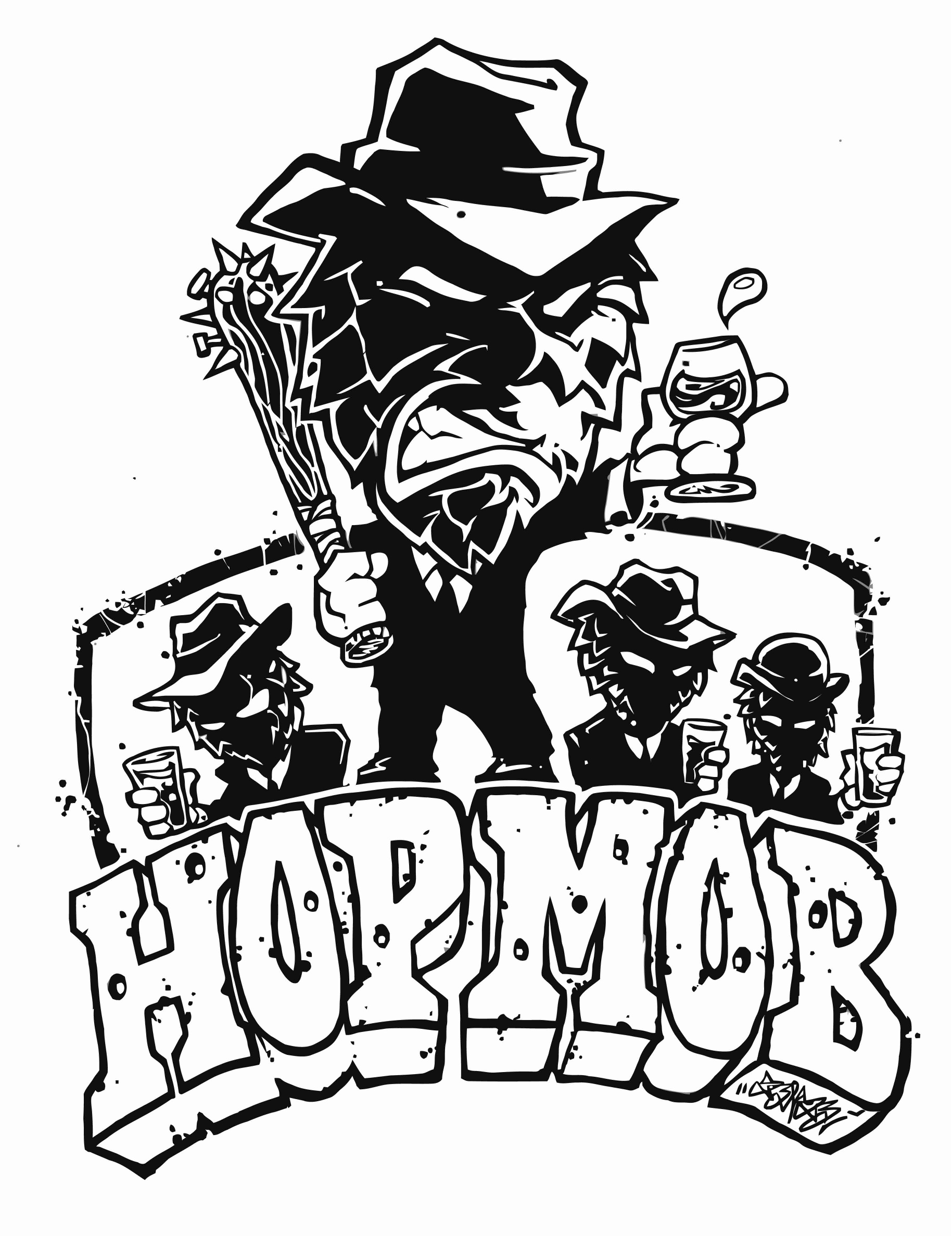 The whole thing begins with the official Hop Mob Kickoff at Brouwer's Café in Seattle on Thursday, February 2 @3pm. At that event, we'll have 32 triple IPAs on tap, the single largest collection of Hop Mob beers. Maybe the largest collection of Triple IPAs anywhere.  Following that, there will be more events (Hop Mob Roadshow events) up and down the I-5 corridor. The entirety of Washington Hop Mob spans the course of 10 days.
What is Hop Mob? It all started a few years ago when the hoopla surrounding the annual release of Russian River Brewing's Pliny the Younger reached a fevered pitch. That's when some breweries around Seattle decided to make triple IPAs of their own, most notably Big Time Brewing's Whiney the Complainer and Naked City Brewery's Cry Me a River.
Following that lead, Washington Hop Mob was conceived to showcase how Washington breweries can make triple IPA that is every bit as tasty, albeit not nearly so ballyhooed, as Pliny the Younger. It is no accident that Hop Mob coincides, roughly, with the annual release of Pliny the Younger. The first year, Hop Mob saw 14 Washington breweries produce triple IPA. The second year, 42 breweries. This year? We want to make Hop Mob an annual, enduring thing. We want it known that in Washington a whole lot of breweries release triple IPA at the same time. Nobody else does that.
For the first two years, events were held around the Seattle-Tacoma area only. This year, we are expanding to include all of Washington's I-5 corridor, with events already confirmed in Vancouver and Bellingham, as well as other locations in between.
What follows is most of the breweries that will be on tap here at Brouwer's on February 2nd.
Airways
Aslan
Backwoods
Bale Breaker
Big Time
Boundary Bay
Cloudburst
Elysain
Farmstrong
Flying Bike
Fremont
Georgetown
Kulshan
Matchless
Naked City
Pike
Populux
Post Doc
Reuben's Brews
Schooner Exact
Seapine
Skookum
Sound
Standard
Structures
Stoup
Three Magnets
Wander
Walking Man