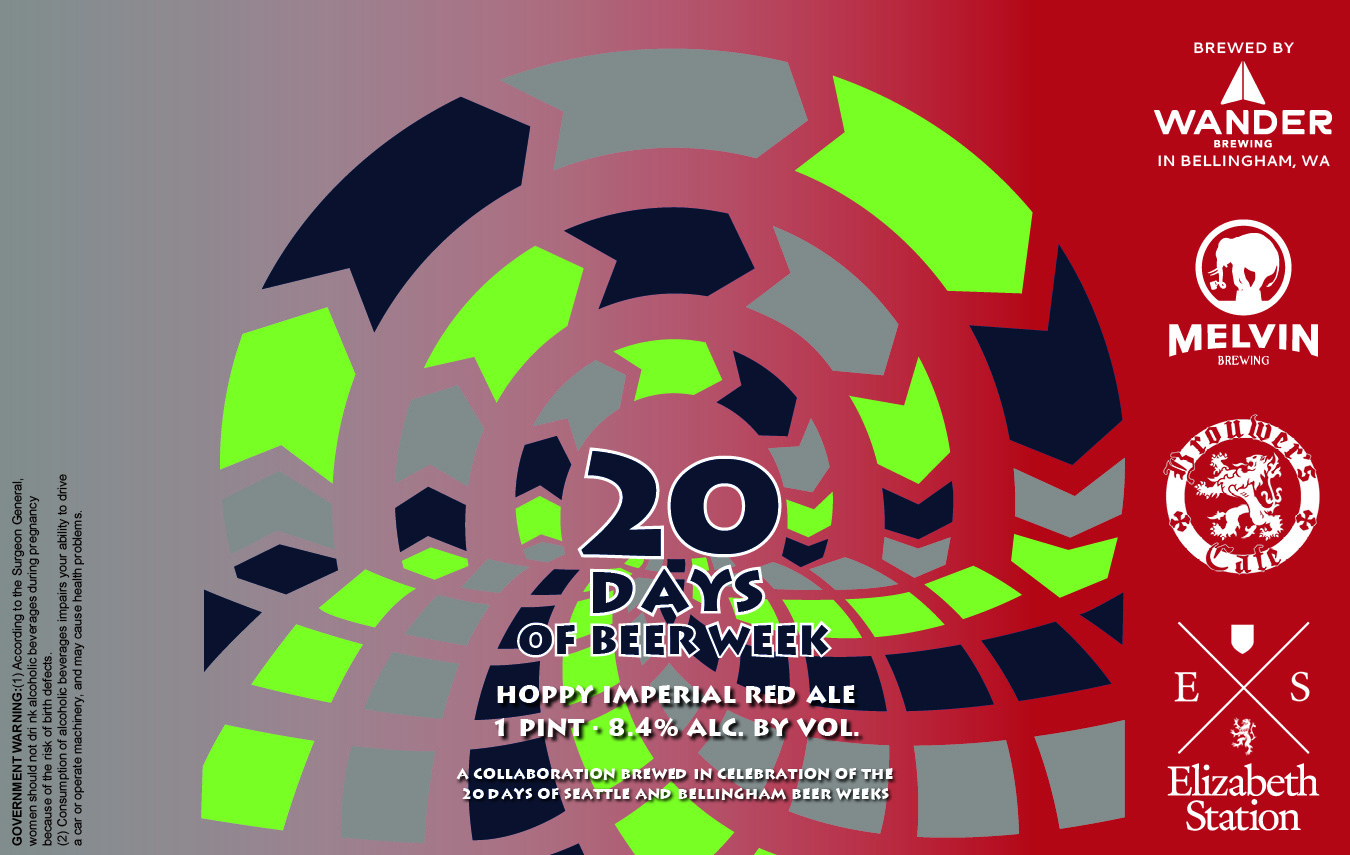 Can you believe that it is almost time for the Ninth Seattle Beer Week!  Since its inception many other Beer Weeks have started.   Long story short, Bellingham Beer Week is April 21st through April 29th and Seattle Beer Week is May 4th through 14th, the fact that these two Beer Weeks are so close to one another spawned "20 Days of Beer Week " a Collabeeration between Wander, Melvin, Elizabeth Station and Brouwer's Cafe.  "20 Days of Beer Week" will be released on Friday, April 14th.  4 Pack Cans will be available at Bottleworks, and we will have draft available here at Brouwer's.
Here's the lowdown:
-Style: Double Red IPA
-Size: 1 Pint
-Alcohol: 8.4% ALC. BY VOL.
-Brewed by Wander Brewing Bellingham, WA
Trust us you will want to put this goodness in your face!