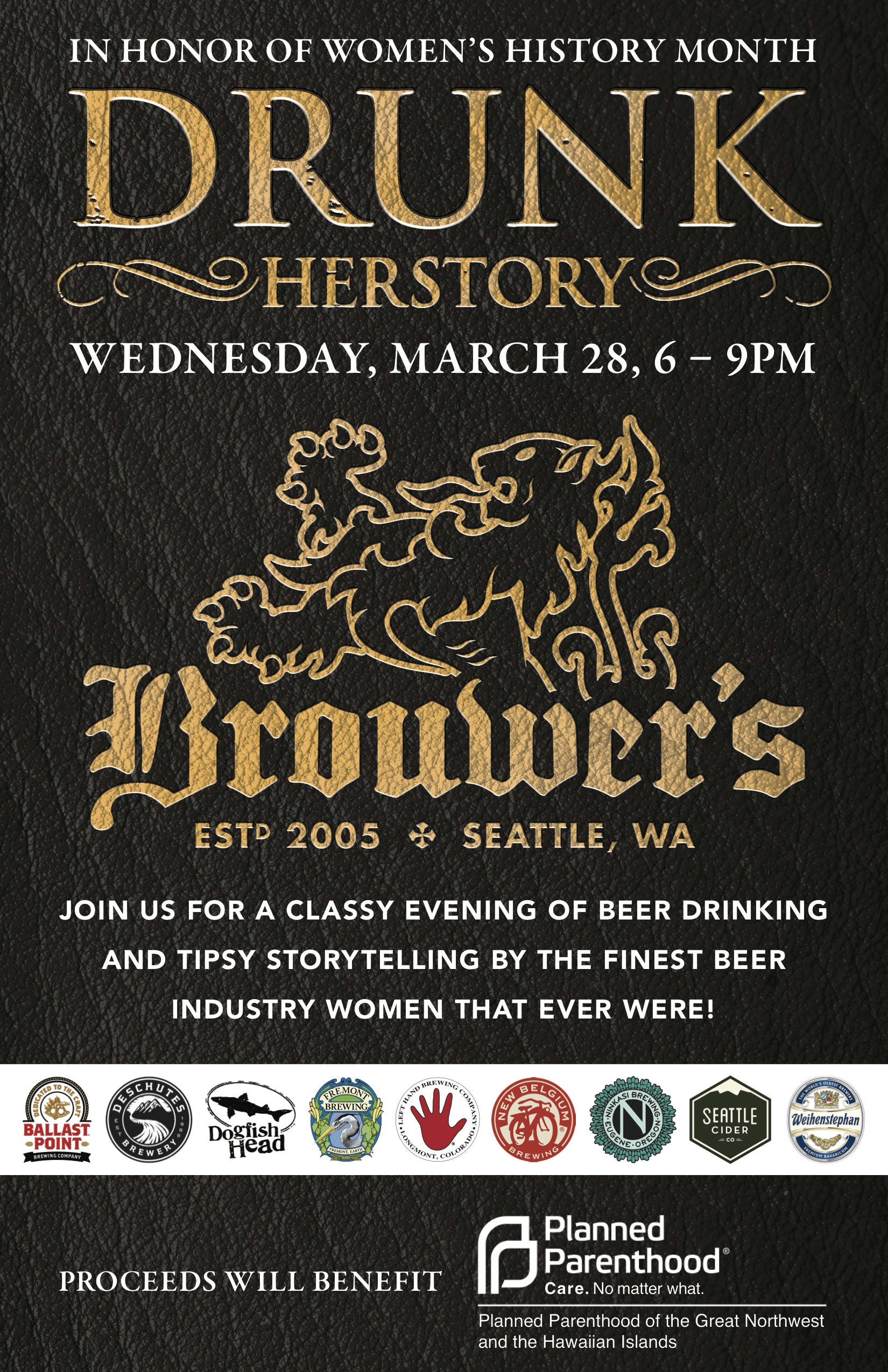 There's a sweet video on our Facebook page.
You know what sounds like a good time? Watching badass women drink beer and talk about other badass women. That's right, once again, some of our favorite women of craft are here to entertain and educate with Drunk HERstory. Last year was so positive that we couldn't pass on the opportunity to host this amazing event again and raise money for one of the most important organizations out there – Planned Parenthood. Last year, $10,000 was raised for PP and this year we hope to do even better.
There will be two sets of storytellers regaling you with the stories of important women throughout history all whilst enjoying a couple pints from the breweries they represent. We invite you to join us for an evening of fun and fundraising with Drunk HERstory!