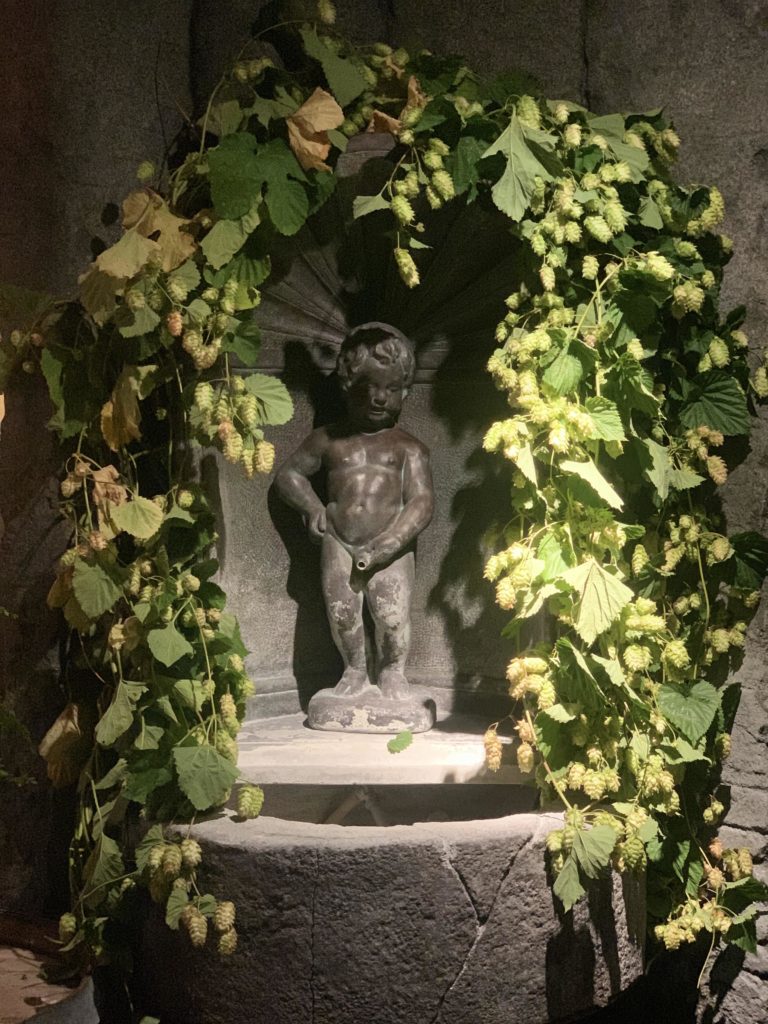 Hallo and Hello. Well, this year has been quite the ride. With perhaps the exception being the noticeable movement towards equality in this country, 2020 has been kind of a sham. We were supposed to roar into the 20s and distance ourselves from the last couple of years. It's been disheartening to say the least.
What it's meant for us at the restaurant and for the service industry at-large is we have had to take a giant leap back from the main function of why we stay dedicated to this life – hospitality. Not being able to see all of you and host awesome events for and with the community has taken a lot out of our collective sails. Not just ours, but we are sure yours as well. What is a beer drinker's calendar without the barleywines at Hard Liver or at Bacchanal at Gary's, the dark stuff at Stout Fest or the Festival or Dark Arts, tart treats at Sour Fest or Chuck's, the expression of brewers' imaginations at Strange Brew, fresh, hoppy delights at the hop harvest, or just going into the Monk (which always feels like a celebration to us)? Hell, GABF and Zwanze Day were supposed to be this weekend.
The truth of the matter is that we want to see all of you. We want to hold these events where we are packed with excited imbibers. We also know that cram-jamming people into spaces is counterintuitive to guidance for getting through this health crisis. We have been racking our brains trying to find a safe middle ground. Here is what we've come up with.
Of course, one of the biggest events on the docket is Fremont Oktoberfest and it certainly isn't happening this year. This weekend we'll be doing a small Oktoberfest celebration. We are going to have on a handful of German beers, about 4 or so, and put on a couple of our previous Oktoberfest specials. We are also going to have an online-order only special for some food and a crowler of Festbier if you want to fest at home. We aren't taking reservations, there is no standing room at the bar, all of the restaurant-specific social distance guidelines we've dutifully followed to this point are still going to be followed.
Next weekend, we'll be celebration Fresh Hop Fest. While we do have Fresh Hops is enjoy currently, we are going to try and have a full bank of freshies (8) for you to enjoy. We'll have a food special as well for it that is still TBD. Crowlers will also be available.
Again, these aren't the huge parties or yesteryear, but still a way to celebrate the time of year in the most responsible way we can manage right now. We do hope to see some of you out over the next couple weekends to celebrate with but do understand many or you are still wary of dining out. In that case, we be happy to see your masked faces picking up some food and a crowler to enjoy in the comfort of your own home.
Either way, have a happy harvest season, support local businesses, and survive 2020 as best as you can so we can see more of you next years. Cheers from all of us.