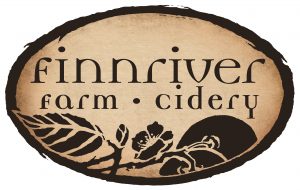 Finnriver Sour Plum Cyser Launch –Saturday, November 5th @3pm
We have always been big fans of Finnriver, which is why years ago we gave them a High West Barrel, and asked them to use it to make a sour cider. The result? The very delicious Country Peach! They have since expanded their sour program (thanks in part to our little barrel!), and after many emails and a visit to the farm, our new brainchild Plum Cyser is ready for release.
Calling all sour lovers! We invite you to stop by Bottleworks in the morning and grab some bottles of Plum Cyser, then join us for the tapping at 3pm. Andrew from Finnriver will be on hand to answer your questions. He is a great storyteller and a wealth of knowledge, so you are sure to be entertained.
Plum Cyser Description: ABV @7%
Super bright acid profile, smells like plums and flowers, stirred into a barnyard swagger high in the Chimacum Valley. Twangs in the back of the throat, floats through the nose for a long and mouth working finish.
This is a soured plum cyser (Name on bottle is PLUM CYSER). Raw apple juice, raw honey + low attenuating white wine yeast. 100lbs of pitted purple plums from Tonnemaker farms in Yakima. Brett C. , Pedio and Lacto starters. 6 months old. Blended with a touch of brett + acetobacter barrel funk. Topped with fresh red plums, and wild golden plums to keep the "bugs" growing.