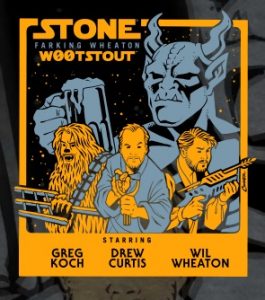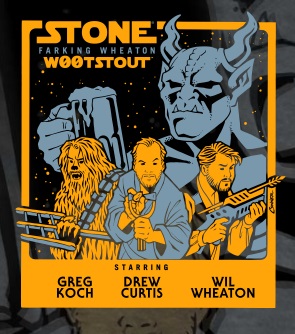 Stone Woot Stout Event— Sunday, November 6th @6pm
W00t Trek Night
Stardate 70231.3. The nights, have become long, and the Romulan Ale unfulfilling. I, crave a supermassive, black hole inspired brew, to get me through the endless, monotony of the void. Soon, we dock at the weigh station, Brouwer's Café, where I hope to find the antidote to this space sickness. It might just be, the Ceti eel talking, but I fear these, could be my last days here without finding that dark matter stout.
Fortunately for the captain, on Nov 6th, we are showing our love for the 50th anniversary of Star Trek by featuring Stone's Farking Wheaton w00tstout in its 2015 and 2016 iterations. We are also tapping Stone's Suede Imperial Porter and Bourbon Barrel-Aged Arrogant Bastard to cure what ails you.
We'll be hosting some trivia (original and TNG) at 6 pm and showing old episodes on the TV. Prizes will be awarded for the winning teams. So come out, nerd out, and Spock out with Brouwer's and Stone.
Stone Farking Wheaton w00tstout 2015
Stone Farking Wheaton w00tstout 2016
Stone/10 Barrel/Bluejacket Suede 2013 Imperial Porter
Stone Bourbon Barrel-Aged Arrogant Bastard 2015