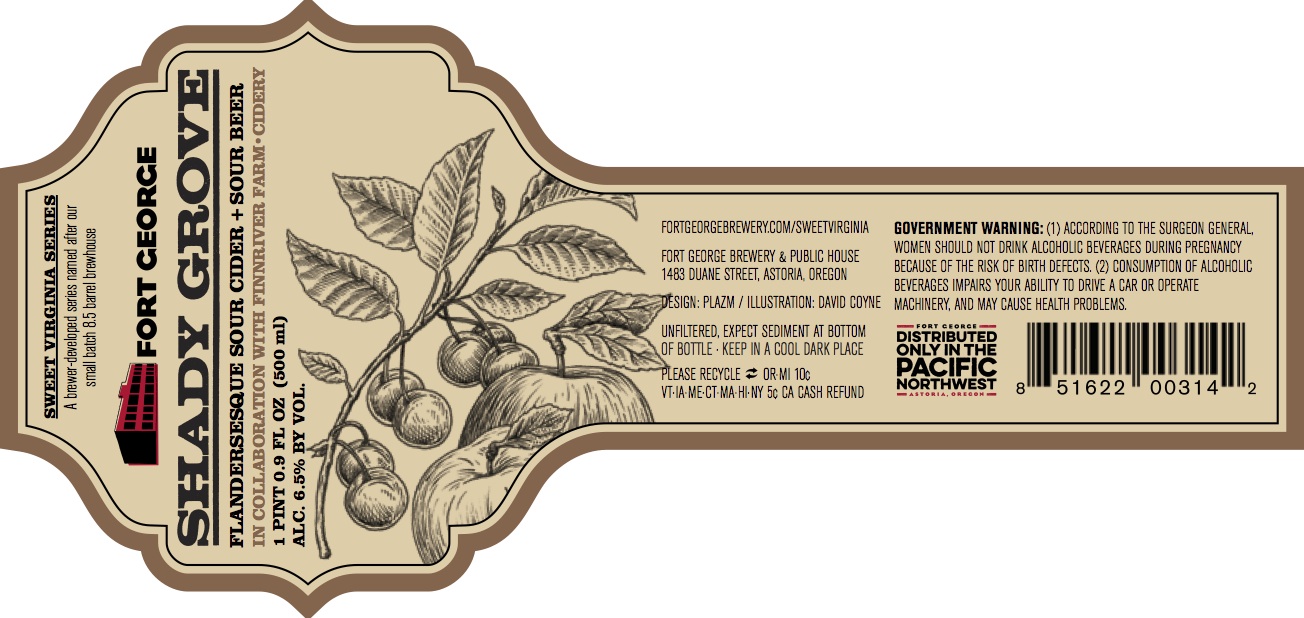 We are pleased to host two of our favorite beverage producers on one night.  Fort George Brewing and Finnriver Farm/Cidery have gotten together to produce what we are sure will be an awesome blend that they have named Shady Grove here is the description from the brewery:
TART, FRUITY, UNION
A blend of tart black cherry cider from Finnriver Cidery and deep red sour saison from Fort George Brewery, aged among the grove of barrels in the Lovell Showroom in Astoria. French oak wine barrels shade the acidity that blooms with the additions of brettanomyces and lactobacillus, producing a complex bouquet of fruity esters and spice.
We will also have a couple other options on draft from each producer that evening. We look forward to seeing you.