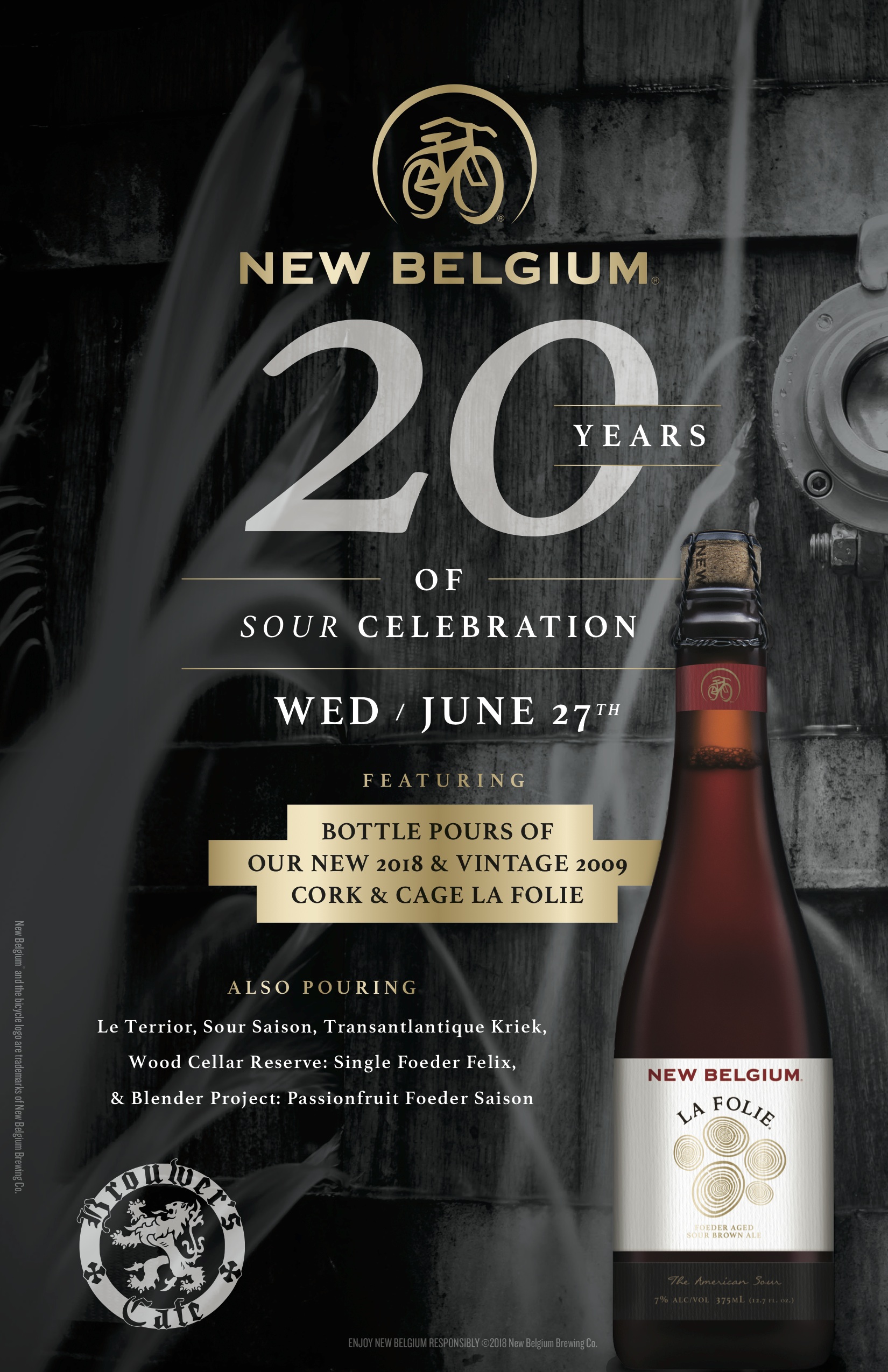 New Belgium 20 years of sour
Two decades ago while the staples of Fat Tire, 1554, and Sunshine were making a name for and keeping the lights on at New Belgium, a man named Peter Bouckaert, formally of Rodenbach, was brought on to take over the brewing reigns from founder Jeff Lebesch. Peter, along with Eric and Lauren Salazar, then began the process of creating a robust sour beer program.
A couple brews later, lovingly referred to as Felix and Oscar, and the brewery had the bases for their long lineage of superb sour ales. From the Lips of Faith series in the beginning to the Tart Lychees, Sour Saisons, and Single-Foeder offerings of today, New Belgium has continually created wonderful, cellarable labors of Love.
We at Brouwer's have been friends and fans of the good people of New Belgium and are delighted to be able to host a 20th Anniversary Celebration to commemorate two decades of pushing the palates and educating the American public on these old-world styles of ale. Please join us on Wednesday, June 27th and reacquaint yourself with the classics of the Lips of Faith and new offerings like the Passionfruit Foeder Saison. As a bonus treat, we've dove into the cellar and had pulled out several of the original cork and cage La Folie's from 2009.