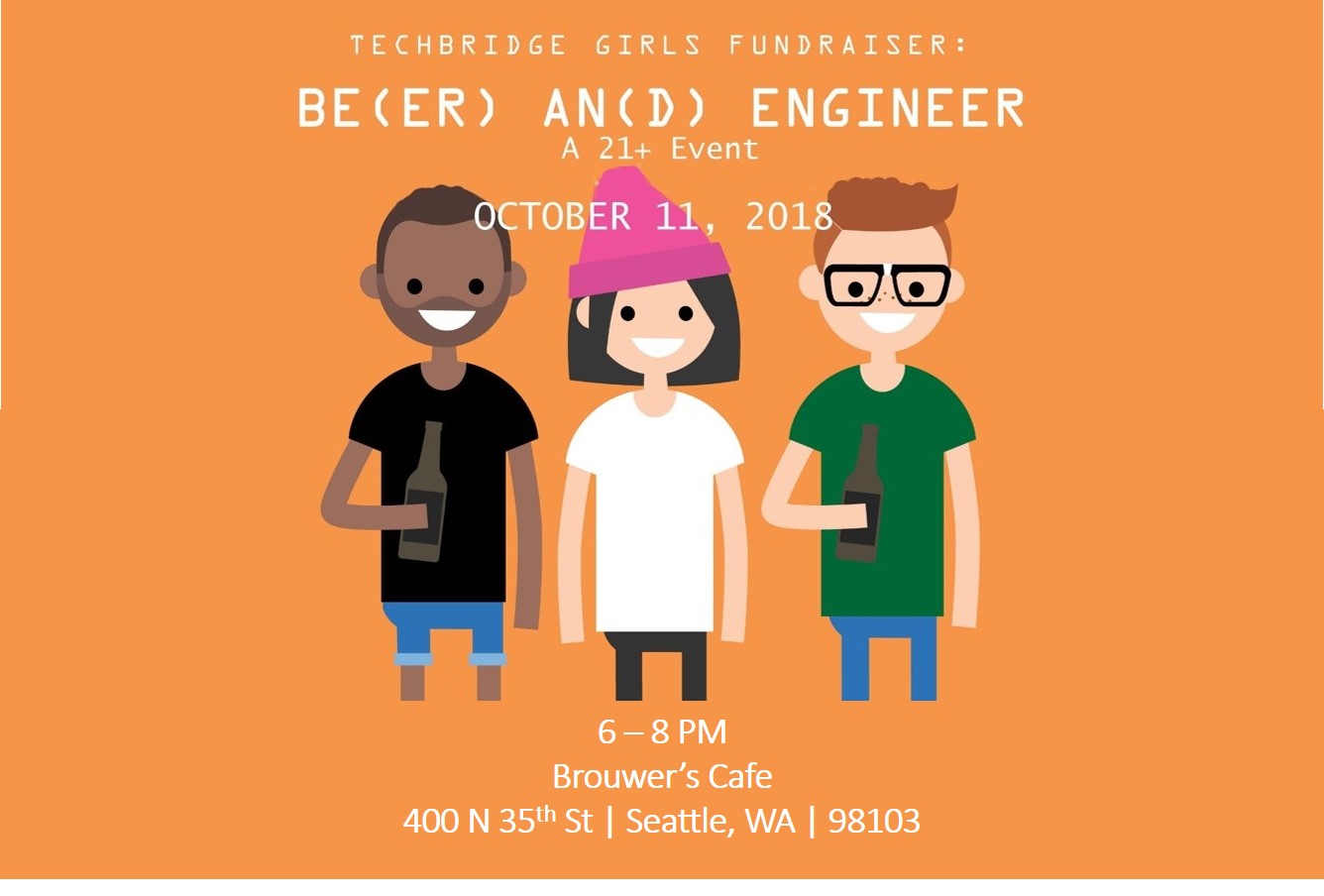 We will be hosting a fundraiser for Techbridge, a non profit that aims to get more woman involved in the Tech Industry.  We will have the entire downstairs reserved for the event, there will be regular service upstairs.
Here's a little about Techbridge:
Techbridge Girls excites, educates, and equips girls from low-income communities by delivering high quality Science, Technology, Engineering and Math (STEM) programming that empowers a girl to achieve economic mobility and better life chances. They envision a world where all girls lead, contribute, and thrive in STEM.