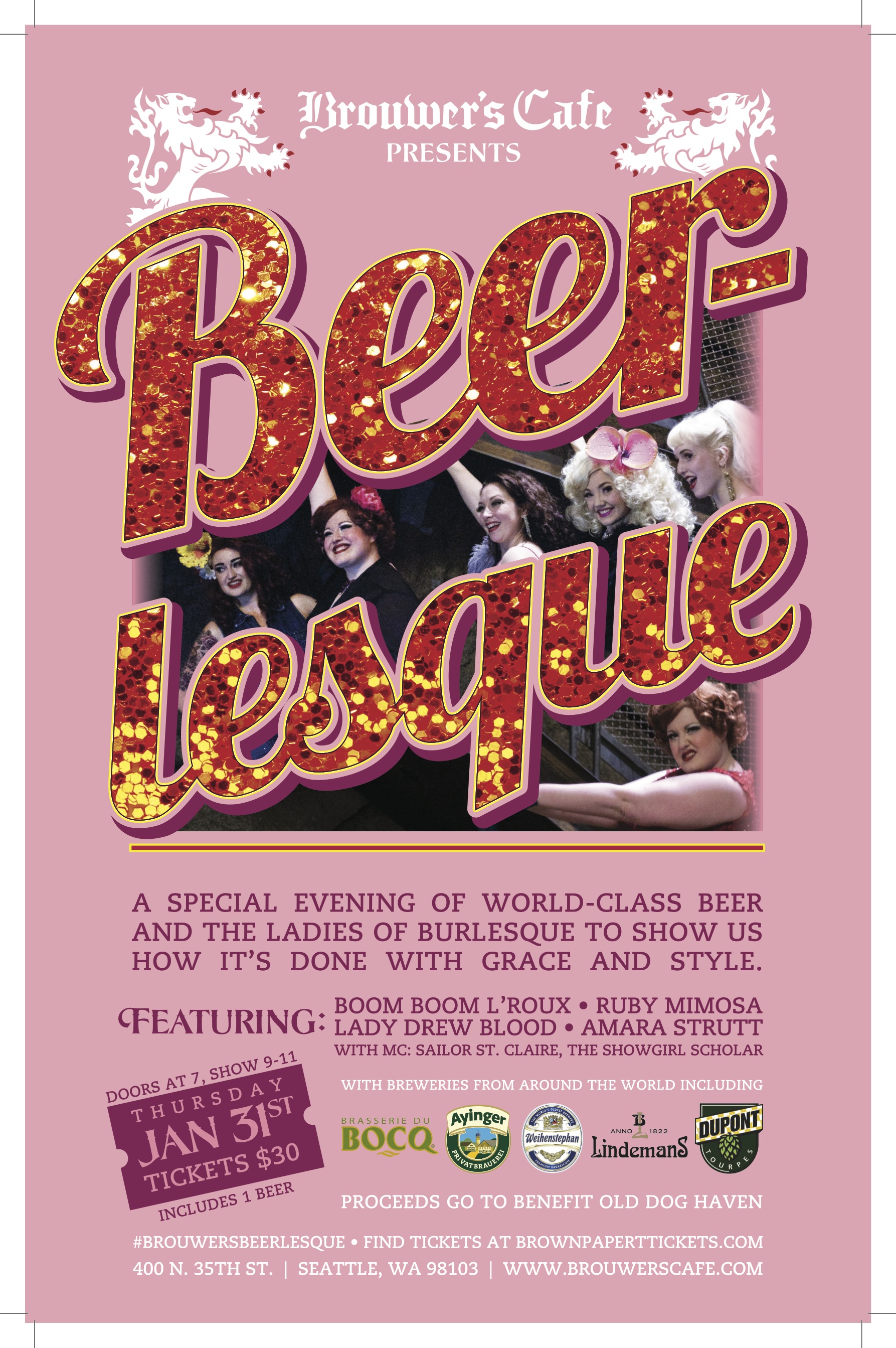 BEERlesque – A special evening of world-class beer and the ladies of burlesque to show us how it's done withn grace and style.
After the rousing success of last year, it was inevitable that we'd give it another go at hosting one of our favorite events of 2018. This year's performers will be Boom Boom L'Roux, Ruby Mimosa, Lady Drew Blood, and Amara Strutt. Joining us once again to MC will be none other than Sailor St. Claire.
Like last year, this will be a ticketed event and proceeds will go to charity. The charity this year will be the Old Dog Haven, a wonderful organization dedicated to taking care and finding forever homes for older pups. Tickets are $30 and include a beer from one of the partner breweries – Ayinger, Brasserie du Bocq,Dupont, Lindeman's, and Weihenstephan.
There will be a change in protocol this year, however. Doors will open at 7 and the show will begin at 9. This will allow attendees to order and enjoy dinner beforehand. Dinner service will end when the show begins to limit interruptions.
Please go to www.brownpapertickets.com to secure your ticket to what we're sure will be a sold out show.
For more information on the Old Dog Haven, please visit: www.olddoghaven.org
For more information on the performers, please visit:
www.burlesqueboutique.com/ruby-mimosa/
www.facebook.com/LadyDrewBloodBurlesque/