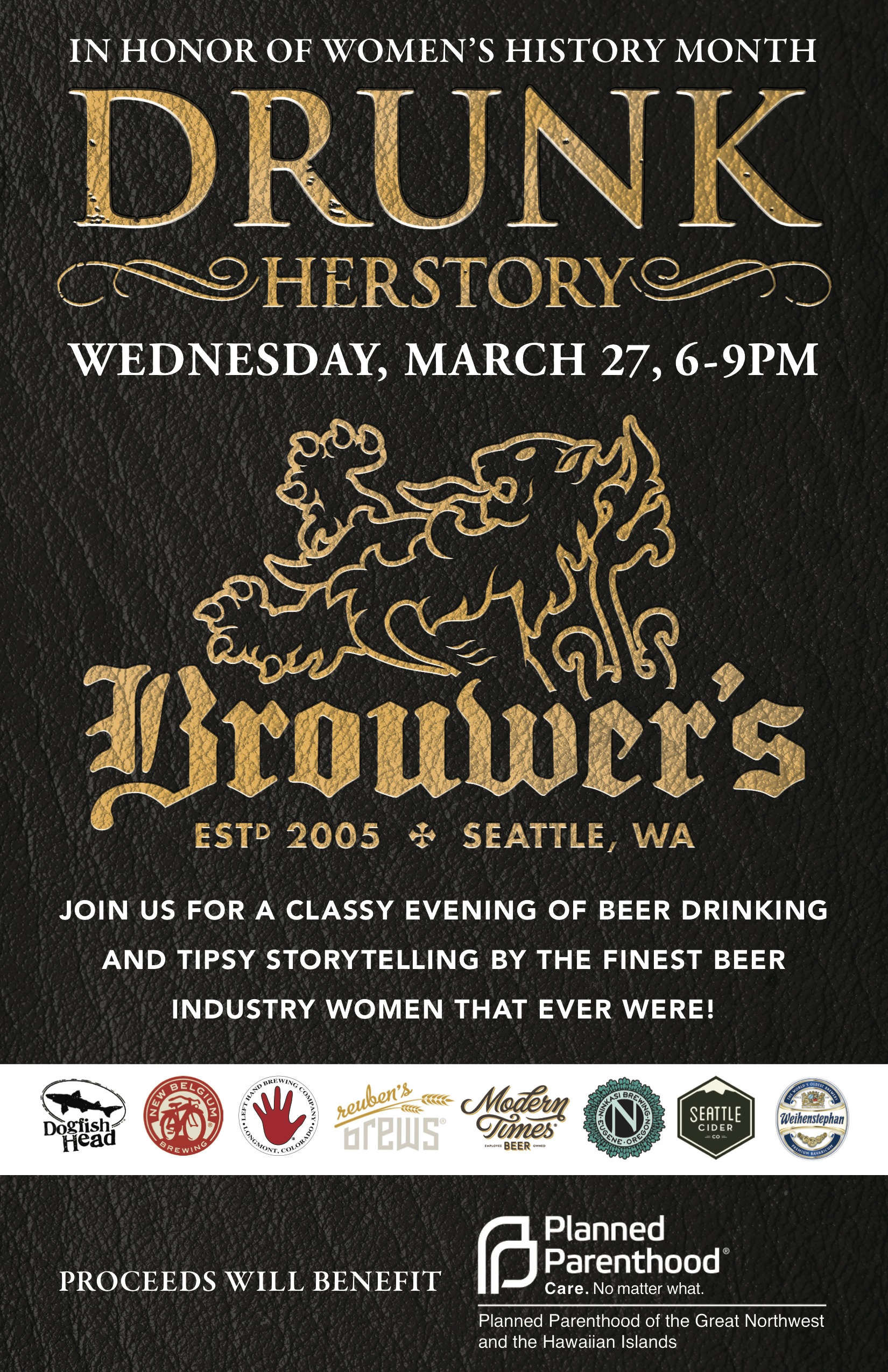 3rd Annual Drunk HERstory
It's that time of year again where we try to give back to the community and give the Badass Women of Craft our stage to try and raise funds for on organization that's near and dear to us – Planned Parenthood.
That's right! Drunk HERstory, now in its third rad year, will once again be held at Brouwer's Café on March 27th. After the success of the past two years, we couldn't keep the train from rolling on. This year, we'll have 8women representing 8 breweries and they will regale you with tales of awesome women throughout the ages. The night will begin at 6 pm with an introduction by a representative from Planned Parenthood and then move into 4 unique skits to educate and entertain our guests.
Please join us again this year for Drunk HERstory as we try to help out this wonderful organization!