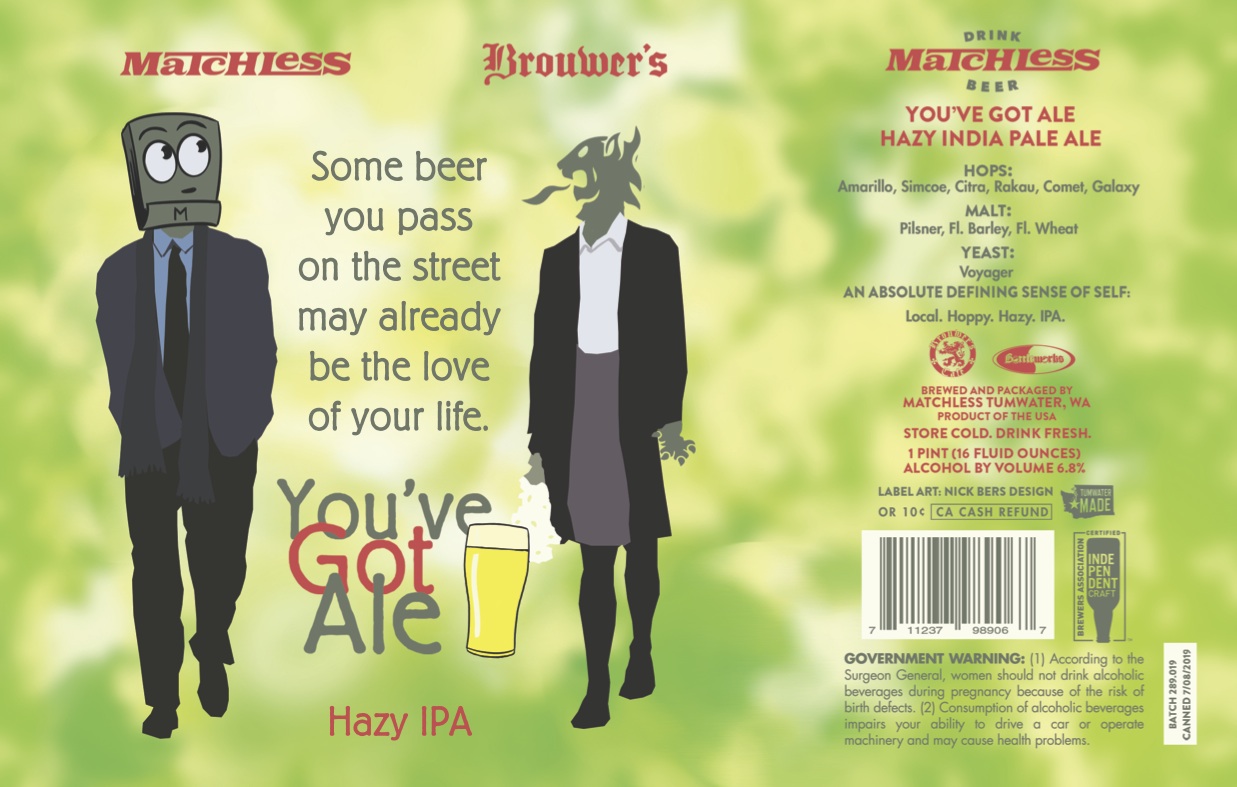 You've Got Ale!
An absolute defining sense of self. Local. Hoppy. Hazy. IPA.
That's what we are offering you. We've collaborated with our good friends at Matchless once again to bring you some hazy love to make that man sitting in the elevator wish he was as lucky as you.
We'll be releasing the beer at Bottleworks on Wednesday, July 10th and having a get together at Brouwer's on Thursday the 11th at 6 p.m.
Stop by The Shop Around the Corner for a good read, pick some daisies, and join us for a pint where we can reminisce about a simpler time filled with dial tones and the three words that could make any heart flutter – You've Got Ale!