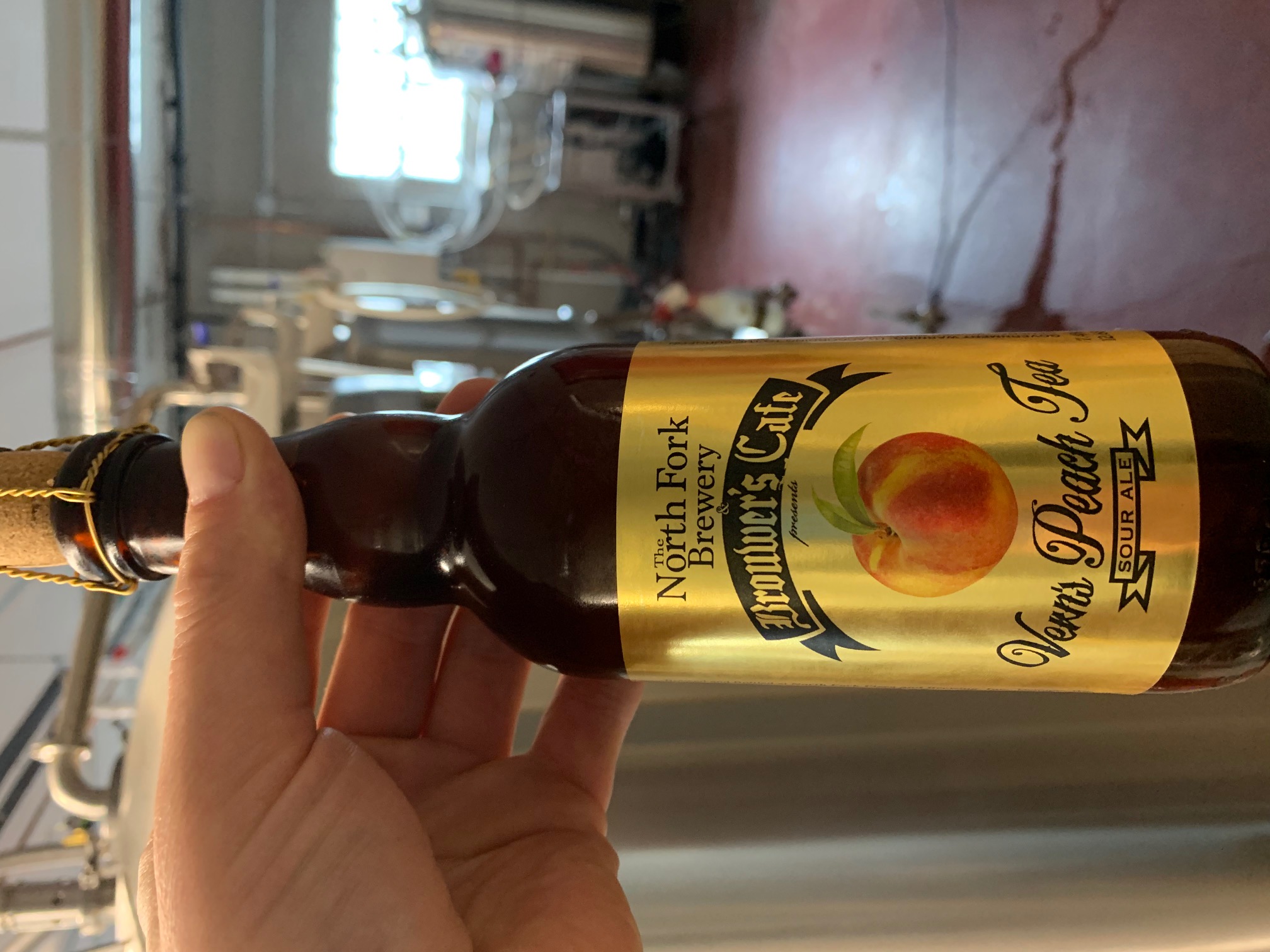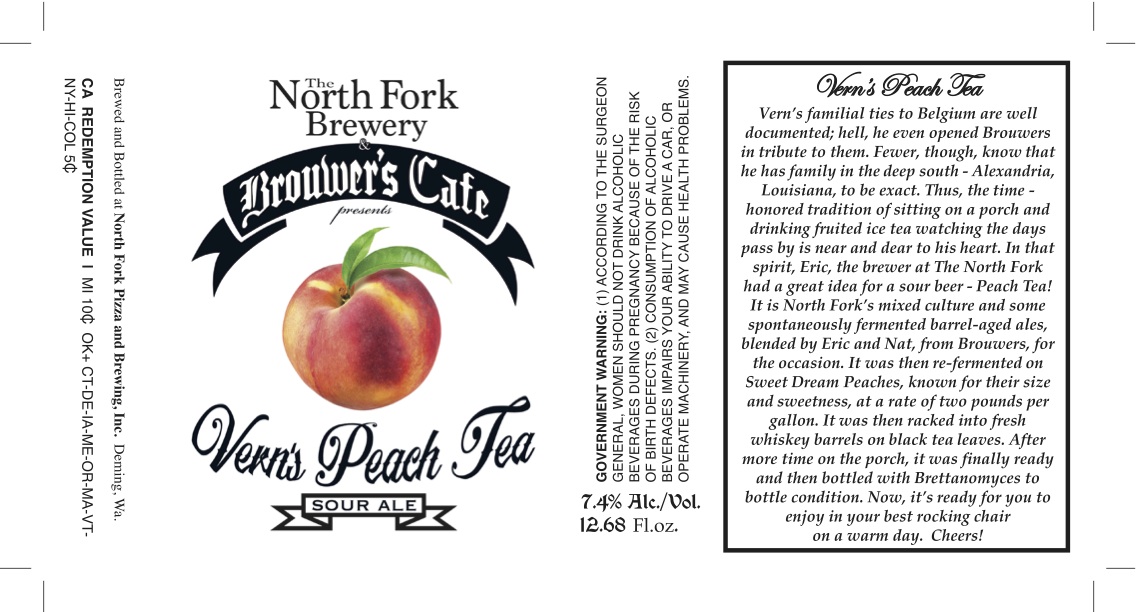 Blend of spontaeneous and mix culture blonde ales aged in red wine barrels. Refermented on 2 lbs per gallon of sweet dreams peaches. Racked into fresh American whiskey barrels on black tea leaves and bottles conditioned with brett.
Vern's Peach Tea
Vern's familial ties to Belgium are well documented; hell, he even opened a restaurant in tribute to them. Fewer though, know that he has family in the deep-south – Alexandria, Louisiana to be exact. Thus, the time-honored tradition of sitting on a porch and drinking fruited iced tea watching the days pass by is near and dear to his heart. Well, in comes his good neighbor, Eric, who had a great idea for a beer – Peach Tea!
Well gee, what a swell idea. What they've done is blend North Fork's mixed culture blonde ale with some spontaneously fermented brew just for the occasion. It was then refermented on a ton of Sweet Dream Peaches, known around for their size and sweetness, at a rate of two pounds per gallon. It was then racked into fresh whiskey barrels on black tea leaves. After sauntering along, it was finally ready and then put into bottles with brett to recondition. Now, it's ready for you to enjoy in your best rocking chair on a warm day.