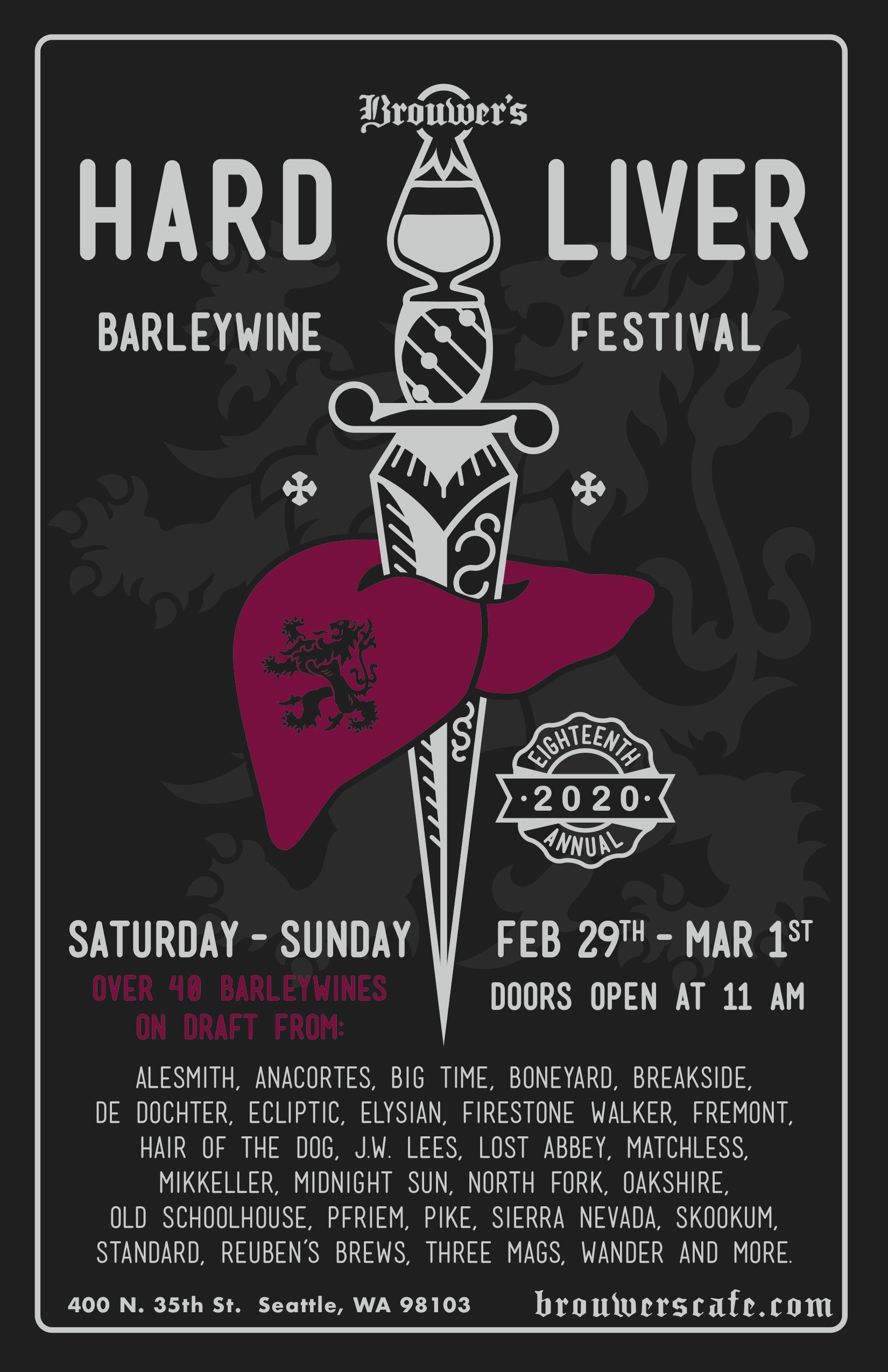 What were you doing when you turned 18? Looking forward to graduating high school and getting out of the house? Getting ready to take on the awesome responsibility of jury duty? Preparing to vote in a government election for the first time? Thinking about running for office? All of the above?
Well, we know someone who is turning 18 this year! The Hard Liver Barleywine Festival of course! That's right! It's been 18 years since the little start up festival put on by Bottleworks at the Phinney Ridge Community Center began. Now it can do almost anything; well, except drink at its own celebration, but that's neither here nor there.
Barleywine probably won't be running for office, but we know it'd have our vote if it decided to. Luckily, it's great for watch parties. Let's be honest, we'll probably need a stiff drink or two to get us through this election cycle. Join us on February 29th and March 1st for the 18th iteration of Hard Liver Barleywine Fest. We'll have 40+ boozy barley treats for you to choose from, so remember that old timey adage…
Vote early, vote often, and vote Barleywine.