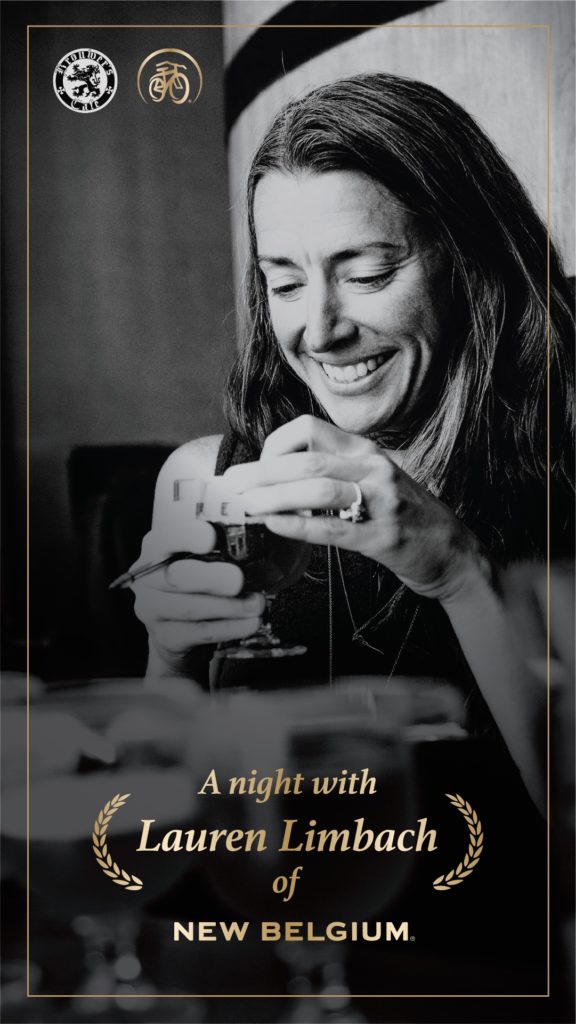 We'll admit it, we're in love with New Belgium. Over the years they've hosted us and Bottleworks for many anniversary blendings! They've let us run wild in their Foeder Forest! And while lots has changed with New Belgium, lots has stayed the same. They make great beer! So, when Lauren Limbach said she was coming to town, we immediately started planning. Lauren started at New Belgian in 1997, and as a self-proclaimed beer "blender", every position she's ever held there didn't previously exist. Flavor, quality and pushing beer boundaries is what she's all about, and now she heads their sour program.
So, we wanted to create an opportunity for you to meet her in person, hear some of her great stories, and enjoy beers she has inspired!
What to expect:
Lots of great New Belgium beers (see list below)! The event kicks off at 6pm. Lauren will introduce herself and the beers with a short talk, then mix and mingle with New Belgium beer enthusiasts like you.
We will have some special beers for Lauren to talk about, including:
Le Terrior Green Walnut (Bottle Pours)
La Folie Grand Reserve Velvet Apricot (Bottle Pours)
Dominga (Cans) – With a shot of tequila, per Lauren's request!
La Kriek Noir (Draft)
My Nirvana (Draft)
Decennium (Draft) – This was our 10th anniversary beer.