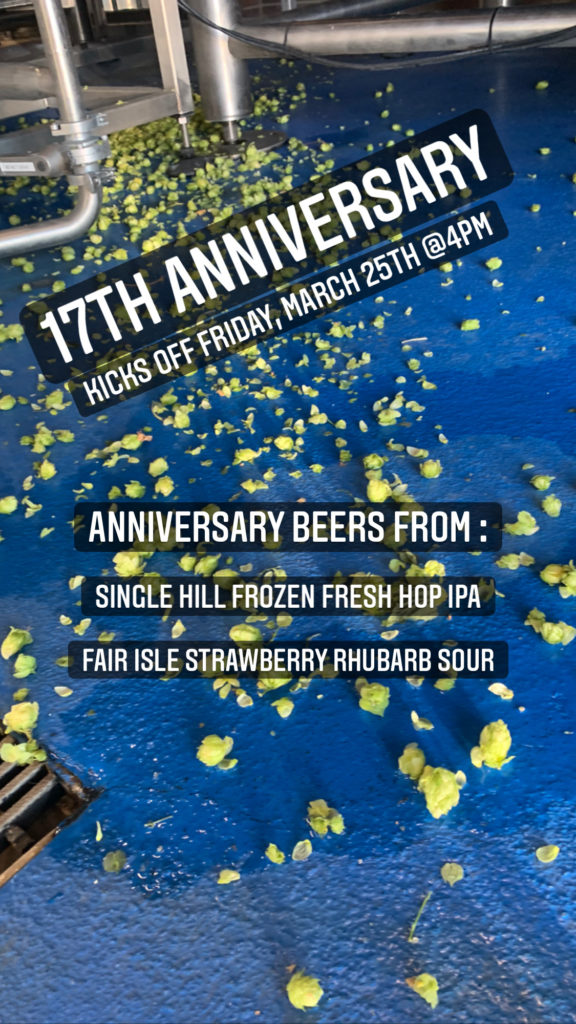 Can you believe we opened our doors for the first time in 2005?! That's right, we are turning 17 this year, and what a ride it's been! Thankfully we get to celebrate our 17th birthday with you in style again!
Since our 5th anniversary it's become tradition to brew a special anniversary beer, and this year we decided to do two. We got together with Fair Isle (Ballard) to make a Strawberry/Rhubarb Sour Ale, and Single Hill (Yakima) to make a Frozen Fresh Hop IPA. Both of these anniversary beers will be on draft and available for take out.
We had to postpone celebrating and tapping the last two anniversary beers, so we'll also be adding those to the line up. We won't be publishing the full draft list just yet, but trust us when we say that there will be some real special beers to enjoy!
This year's celebration will kick off Friday, March 25th (at 4pm) and run through the weekend. So block out some time that weekend, and plan on joining us. We look forward to celebrating 17 years with you!