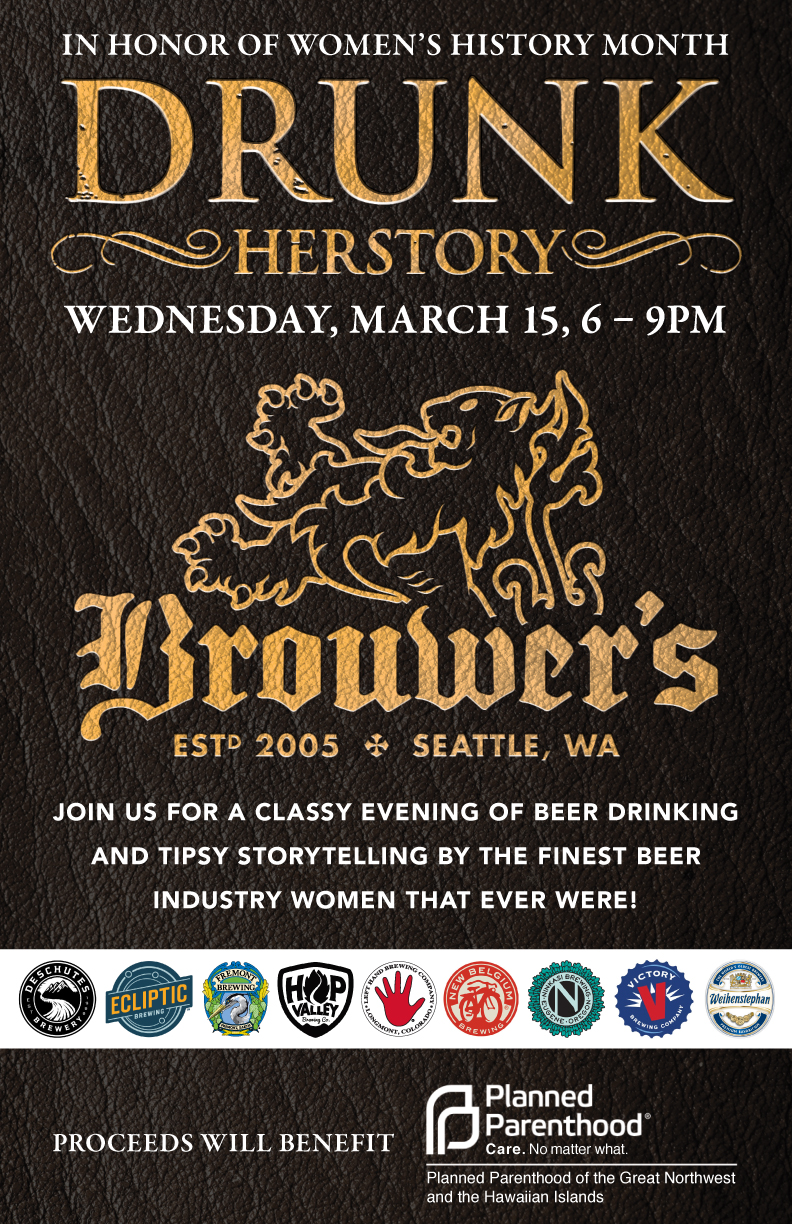 March is Women's History Month. We are hosting a couple of events to highlight some of the women in the beer industry.
Our second event to celebrate Women's History Month is: Drunk HERstory!  Here is a link to stay up to date.
A few of our favorite gals in the beer industry want you to join them on Wednesday, March 15th from 6-9pm for a classy evening of beer drinking and tipsy storytelling. Each of the participating brewery representatives will have 2-3 of their beers on draft in which the proceeds from these beers will be donated to Planned Parenthood.
The Breweries taking part are: Fremont, Ecliptic, Victory, Hop Valley, Left Hand, New Belgium, Ninkasi, Deschutes, and Weihenstephan.
Draft list will be posted soon.